Reviews and Testimonials of Message To The Moon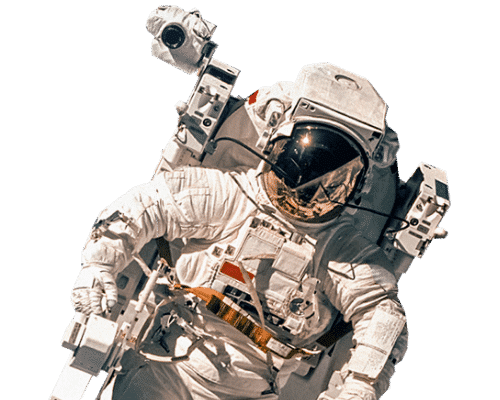 Message To The Moon puts the customer first. We believe that entrepreneurs should be able to do business carefree. Message To The Moon, therefore, offers telecom solutions for entrepreneurs. We can tell you how good we are, but you don't have to just listen to us. Our customers regularly give their opinion and they do so by posting reviews and testimonials on the internet about Message To The Moon.
If you are not yet convinced of the services of Message To The Moon, we have highlighted some of the reviews and testimonials on this page that have been written by our customers. Would you also like to share your experiences with others about our company? Then click here.
Testimonials are extensive reviews about our company and reviews are messages in which customers share experiences and reviews.
Do you have complaints about Message To The Moon?
That is of course very annoying. We do everything we can to keep our customers satisfied, so we would like to hear if you disagree with something. As soon as we are aware of your complaint, we can help you. Please let us know and we can work with you to find a suitable solution for your complaint about Message To The Moon. Would you like to know what our complaints process looks like? Then click here. We can be reached via webcare@messagetothemoon.com or call us at +31 0888000800 .

Testimonials, reviews, and ratings about Message To The Moon
"We consider Message To The Moon to be a reliable partner"
.
"Dyade is a major player in education and supports schools with administration and business operations. Many questions are resolved by telephone from the regional offices. To help customers even faster, the Dyade branch in Rotterdam implemented a virtual call center behind a Message To The Moon 088 number as a test. Successfully.
IT manager Erik: "This service number gives us a lot of efficiency. Via our 088 number, the calls arrive directly at the so-called mid-office. The back office can fully focus on its core tasks. We are periodically evaluating the results of this trial. If this test is a success, our other branches will also receive a 088 number. That will probably be arranged quickly, because Message To The Moon ensured that our first 088 request was activated within five weeks, including the IVR application.
The collaboration is therefore very good. Recently the welcome text in the IVR menu had to be adjusted. We wanted to do this ourselves. Message To The Moon's advice was to use a professional voice studio. We only had to indicate what the new text should be. Message To The Moon arranged the rest for us within a few days. In Message To The Moon we find a reliable partner to whom we can trust with confidence."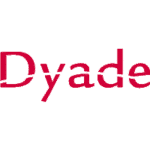 "A lot is possible at Message To The Moon"
.
"The Mental Health Fund is committed to people with mental disorders such as depression, schizophrenia and eating disorders. Volunteers of the fund provide telephone advice from the Psychological Health Line, a 0900 service number of Message To The Moon.
Eveline, executive secretary of the Mental Health Fund: "Our previous provider no longer met the requirements. We started looking for a partner who could offer us more. The choice quickly fell on Message To The Moon. Not only did they come out favorable from a price-technical point of view, the contact was also pleasant.
A lot is possible at Message To The Moon. Our volunteers can answer callers from their own homes. Completely perfect: Many volunteers work in half-days. This is just one of the possibilities that Message To The Moon offers. And why a paid 0900 service number? We do not want our volunteers to be burdened with unnecessary questions. The favorable rate of the 0900 number is of course a bonus. We are now cheaper than with the previous provider!"
.
.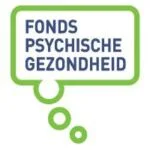 "Message To The Moon acts quickly and adequately"
..
"The Aids STI Info Line (part of the Aids Fonds) is a national information line for anyone with questions about safe sex, HIV, other sexually transmitted diseases, and contraception. The professional information officers of the Aids STI Infolijn provide daily advice by telephone via 0900-AIDSSOA (0900-2042040).
The Aids Fonds has been using the services of Message To The Moon since 2005. The fund is now considerably cheaper than at the time of the previous provider. But what ICT manager Mark finds even more important is the service of Message To The Moon. "A big improvement compared to our previous provider.
I now always deal with one fixed contact person who is fully aware of our ins and outs. That's so nice. We are also very satisfied with the technical support. An example? Recently, one of our web reports was not working properly. One call to Message To The Moon is enough – the right people will look into it immediately. In short, Message To The Moon acts quickly and adequately. That's how I like to see it."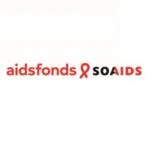 ''Message To The Moon makes it a better functioning whole''
.
"The ANWB came up with a game and wanted to use it cross-media. "Then you will soon end up at Message To The Moon", says Editorial Manager Jan van de ANWB. "During the three months that the game could be played, we used an IVR application. The possibilities of IVR are truly limitless. The speech-oriented menu stimulates the participants to actively participate in the game.
In addition, we were also able to store the telephone numbers of the participants. This is efficient and cheap. For games in the future, we will definitely be using Message To The Moon again. They think along from the original idea and make it into a better functioning whole."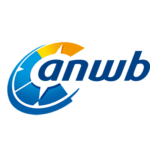 Reviews over Message To The Moon
Reviews over Telefonie
Long hesitated to switch from ISDN to VoIP. Should have done this much earlier, can manage my phones much easier now.
Fysiotherapie Centrum
After many faithful years, our phone services were received through business telephony. After years of consideration, we switched to internet calling. It was exciting, but the professional explanation during the preliminary process made us decide.
Het Tuinhuis
Excellent cooperation over the past few years. Telephony has functioned without any problems. We ourselves have since cancelled our service numbers. The handling of this went smoothly and without problems.
Difrax B.V.
Meanwhile quit my firm, first customer, on ISDN then internet calling. Great service last 8 years
Kledingreparatie Amsterdam
Reviews over SIP Trunk
I was skeptical about the SIP Trunk at first. But finally gave it a try. The first 7 days were free and I liked it a lot! So now I am a very satisfied customer with Message To The Moon.
Johan
Recently switched from ISDN to internet calling, they clearly informed me of any additional costs. Clear quote, running like clockwork now.
Cateringsservice
I experience many benefits since I purchased a SIP Trunk. My costs are getting a lot less, this is because you only pay what you consume. I also received a free 085 number with the package. I definitely recommend Message To The Moon!
Sander
Top solution for my business, mobile integration with my VoIP PBX
Zonne-installatie
Reviews over (Service)nummers
I am very satisfied with the service of Message To The Moon. I use a 0900 number. The website has a clear overview of available numbers. Definitely recommended if you are looking for service numbers.
Frank
One option at Message To The Moon is to link my service number with Microsoft Teams. I use this service very regularly because I work from home. So very good solution!
Mike
Excellent, fast service and response!
Het Huis Verloren
Very positive. Always receive the best and quickest assistance possible.
Symjio Enkhuizen