International numbers from Luxembourg
Do you want to do business in Luxembourg? Then it is important that you understand the culture of Luxembourg. We are ready to provide you with the right information. With a local number, you can be more successful abroad. People recognize a local number right away and are more likely to call the local number. Are you looking for a number from another country? Then visit our country page.
Cultural and language differences
If you do business abroad, it is useful to take note of the local standards of conduct. This is to prevent misunderstandings and the chance that your customers will drop out in the future. The Dutch culture does not differ much from the culture of Luxembourg. This is not surprising since the country is only a few hours away from the Netherlands. The country is mainly made up of migrants. The migrants mainly consist of French, Germans and Belgians and this is going well since the culture around surrounding countries is not very different from each other.
Enjoyers
They are known for their love of good food. Luxembourg has many starred restaurants and they have an extensive menu, adapted to the season. In addition to good food, the Luxembourgers can also enjoy alcoholic drinks. A small gift in the form of a bottle of wine is therefore very much appreciated.
Language
Due to the many migrants, no fewer than three languages ​​are spoken in Luxembourg. French, German and Luxembourgish. This can create a barrier between you and the customer. It is therefore important that you are aware of which language is spoken and, for example, have your business cards printed in several languages.
Working atmosphere
Luxembourgers are very fond of their private lives. They therefore prefer to keep private and work separate. Over time, a business relationship can become more personal. This is in contrast to the Dutchman who often interacts with his business partners in a relaxed atmosphere. Luxembourgers are also very punctual and are rarely late.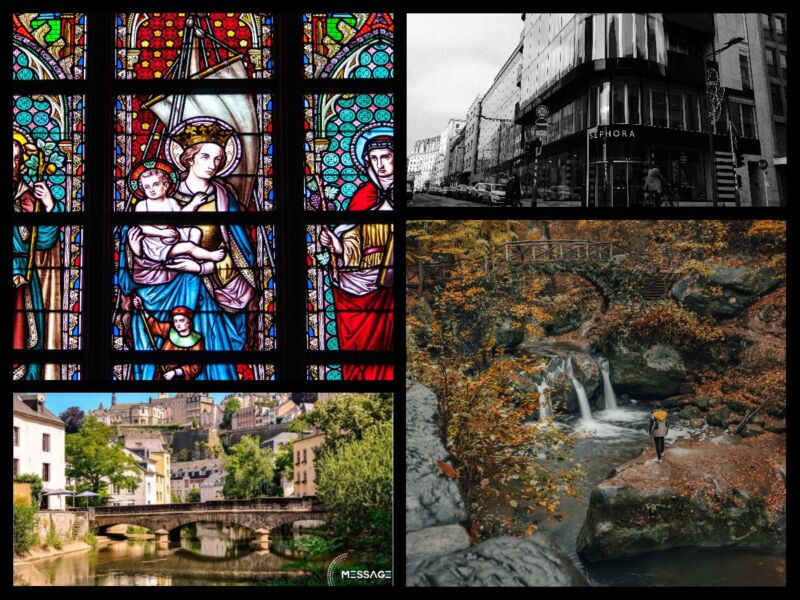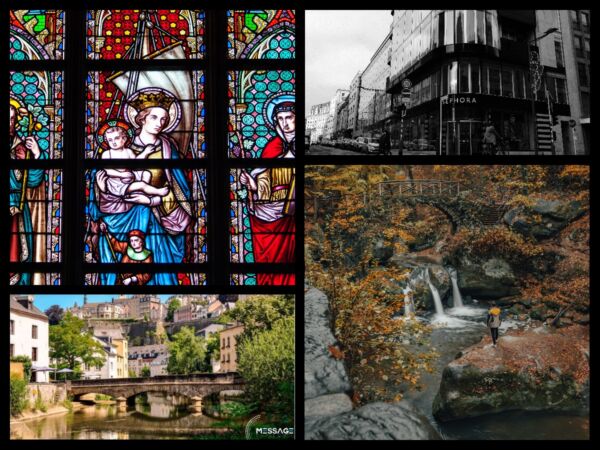 Kinds of Telephone Numbers in Luxembourg
Luxembourg has a number of different service numbers. Luxembourg's country code is +352 and the country also uses a national number. Message To The Moon offers several songs. You can choose which number is best for your company. If you have a Luxembourg number and a website, you don't need to be physically present in the country to integrate into the market. You also save costs, such as investments in business premises, resources such as equipment, registrations, etc. Message To The Moon's Luxembourg telephone numbers forward to any desired number, anywhere in the world. So you can simply be in the Netherlands and pick up the phone there when a customer calls your German number. Do you want to generate more turnover through the number? Or do you want to show that you are there for the customer with a freephone number? This choice is completely up to you and our specialists are especially ready to help you with this choice.
Freephone
The costs for the recipient are charged for the 0800 service number. This Freephone phone number is not tied to a particular city or region. Because it's free for the caller, customers like to pick up the phone to call you. A Freephone number can be used perfectly for organizations where something is sold on the basis of the call. Think, for example, of requests for quotations, donations or reservations. The permitted services that can use the freephone number are business services, customer service, entertainment. The gambling and dialer services are prohibited in Luxembourg.
Premium Rate
For telephone numbers that start with the area code  089 , this is for the account of the caller. There are two variants, namely costs per minute or costs per call. The difference is in paying per minute or per call. The costs can vary from €0.15 to €2 per minute and €0.13 to €6.00 ​​per call. Premium Rate numbers are usually used for calls that do not lead to sales. For example, you can think of support services or information numbers. The Premium Rate number gives you a professional look. Above all, this number shows that you are not tied to a region, but operate on a national level. The permitted services are business services and customer services. The gambling, dialer, entertainment and payment services are prohibited and therefore cannot use a premium rate number.
National number
Using a national number gives your company more options on a national scale. Luxembourg's national number starts with the prefix 20 . It doesn't matter what your primary location is, because the national numbers ensure that you have a national identity. Your customers will easily find out where you are located by looking at your contact number. This ensures a better reputation and more reliability for your company. As an added benefit, multiple locations can be accessed through one number. This is ideal if you have multiple locations.
Options at Message To The Moon
.
You have plenty of options with us. No matter what German number you have, you can benefit from all the extras. There are no additional charges. There are many benefits to our IVR (Interactive Voice Response) platform. We've highlighted a few benefits for you.
Queue Is the line busy and no employees ready to answer the phone? No problem. Each number has a queue where all entrants are placed in order of entry. You can determine the music that is played. A voice message can even be recorded that you can play while waiting.
Selection menu This is essential if you have a company with several departments. The selection menu enables the caller to connect to the correct department. Does the customer have a question about your products? Then the customer is transferred to the right department or person.
Digital answering machine If it is too busy for the employees and the customer is waiting for a long time. Then you can leave a message that will be played. This gives the customer the feeling that the customer is not forgotten and that action is taken despite the waiting time. This feature is also useful if a customer calls after hours.
Call statistics Do you want to have an overview of when most customers call? Or how long is the call? Then this function can certainly not be forgotten. With the call statistics you have an overview of all calls
These are a number of advantages of our online telephone exchange. You have full control over your online telephone exchange. We give you the freedom to give your callers the best experience.
Why Message To The Moon?
We have passion for our profession. With us there is plenty of choice between different Luxembourg numbers. Do you want to show that you are active on the market in Luxembourg? Then a number from Luxembourg is very important. At Message To The Moon you can choose from different types of service numbers. You can choose between the different number types that best suit your company. Every day we are working hard to ensure that everyone can do business undisturbed. Fast delivery is paramount and if a number is in stock, you can be reached on that number the same day.
Is the number out of stock? No problem. We can deliver this number within five days. You don't have to be unreachable during those five days, because we provide a temporary number. So that you can be reached at all times. Don't have a landline phone? We can offer you a fixed telephone from YeaLink or a cordless telephone (DECT) from Gigaset for only €5 per month. Feel free to email or call us and we will ensure that a specialist is ready to help you. That is the service of Message To The Moon.
Are you looking for an InGeo number in another country? Then visit our InGeo page.
Luxembourg numbers
You can choose from different numbers from Luxembourg. There are different rates for the numbers. If the number is in stock, you can be reached within 1 day.
If the number you want is not in stock, you can request the number and you can be reached at the number within 5 days. You can write down the number you would like on the order form and we will contact you as soon as possible about the possibilities. .
| | |
| --- | --- |
| Kinds of Numbers | Costs per Month |
| National | €25,00 |
| Freephone | €45,00 |
| Premium Rate | €45,00 |
.
Luxembourg National Numbers
Order a number from Luxembourg
The most recent general terms and conditions apply to all services provided by Message To The Moon BV. These can be found here, (click for Dutch Version or English Version), and they will be sent to you upon first request.
Customized proposal?
Call us at +31 88 8000 800 or leave your email, company name, and phone number and we will call you back.
Always get the best promotions?
Sign up for our newsletter to receive more information about our services and offers.